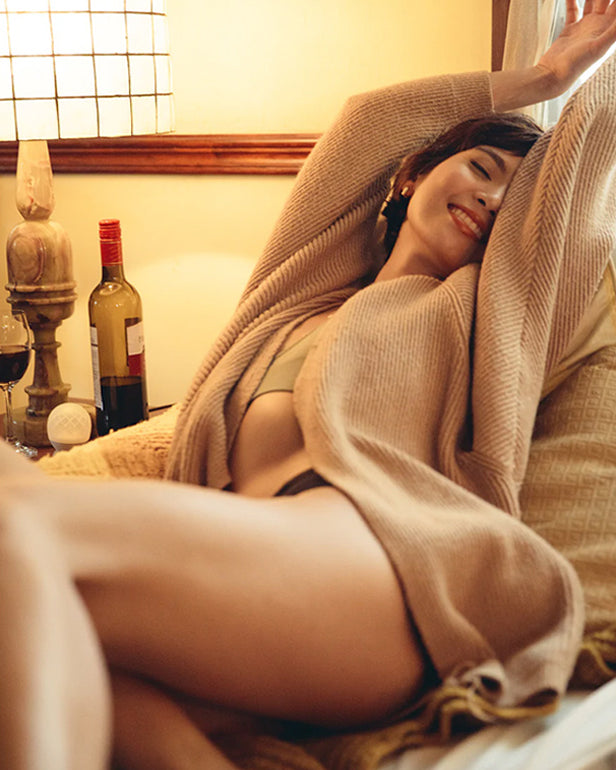 About Us
Unprude was started with one thing in mind: to create a world where every person embraces their sexual self on their own terms.
Unprude will guide you through healthy habits of self-reflection, which will support you in better navigating challenging circumstances you may encounter throughout your sexual journey, and in your life as a whole. When we have a deeper understanding of ourselves — in all our nuance and complexity — we are also able to better nourish our relationships, and extend that sense of humanity and compassion to others.
Let's start this journey together.
Dr. Rica Cruz
Dr. Rica Cruz is the first and only Filipino given the title of Board Certified Diplomate in Clinical Sexology, by the American Board of Sexology.
She is a sex and relationships therapist, educator, and broadcaster. She holds a PhD in Psychology, as well as certifications in sex and relationships therapy from the University of Guelph, Cambridge Alliance-Harvard Medical School and the Society for Scientific Study of Sexuality. She is widely recognized and awarded for her research and publications on Filipino sexual satisfaction, experiences of sex guilt, and Filipino women's sexual pleasure.
Dr. Rica is a constant voice in Filipino sexuality and pleasure — providing quality sex education to the Filipino youth, working with brands for HIV & Sexual Health Awareness, collaborating with UN Women and other NGOs to address gender-based violence in the country, as well as hosting various TV shows "Private Convos with Doc Rica" on One News, "Feelings" with OnePH), podcasts "Conservative Ako," and "The Sexy Minds", and social media programs "Love and Sex" with Metro.Style and "The Bare Naked Facts Show" with Trust Reproductive Health Choices that aim to normalize conversations around sex in the country.
Her goal is to provide the guidance that Filipinos need on their journey towards understanding and embracing their sexual selves, so that every Filipino can fully experience and enjoy sex — on their own terms.